Be Among The Most Innovative
How Solar Power Works
1. Panels
Photovoltaic or PV for short. These produce electricity from the Sun's energy.
2. Inverter
This changes the electricity from Direct Current (DC) to Alternating Current (AC) which is the electricity we use to power our lights and household appliances
3. Production Meter
The measures and records the amount of electricity generated by the panels prior to it being used in your home.
4. Breaker Box
All Electricity generated by the Solar PV system goes directly into your electrical panel for immediate use to power your lights and household appliances.
5. Utility Meter
Any unused electricity goes out to the grid and your meter will spin backward, crediting your account with your utility company.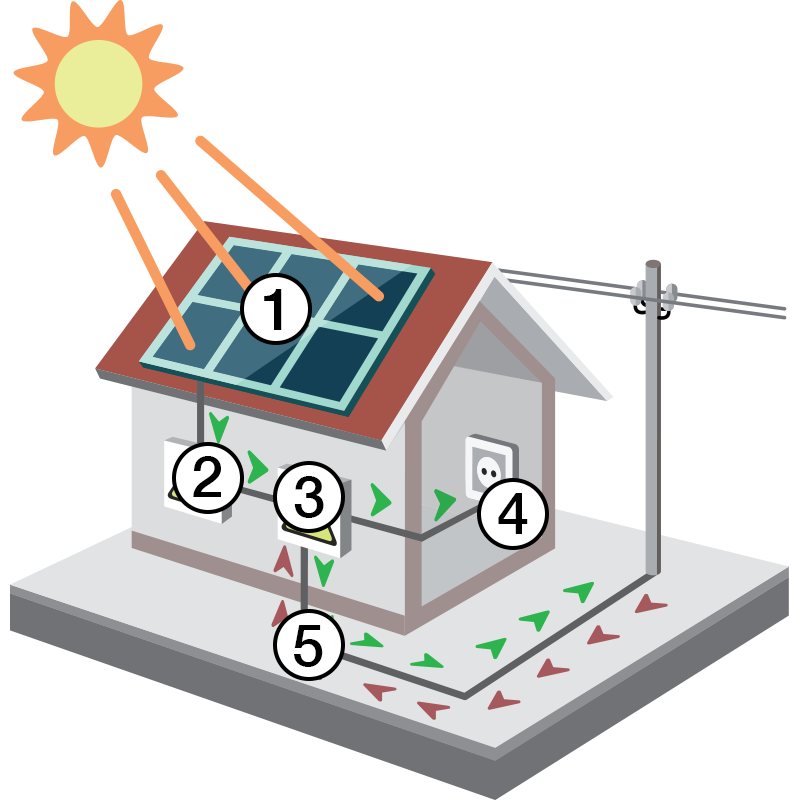 Solar in Pittsburgh
A 5kW solar array will generate 88% of what it would produce in Florida. Pittsburgh: 6,152 kWh, Florida: 7,002 kWh
The Enphase System
The original microinverter converts DC to AC at each solar panel. Saves room in your house with NO Inverter to mount. on your wall. Everything is on the roof under the solar panels.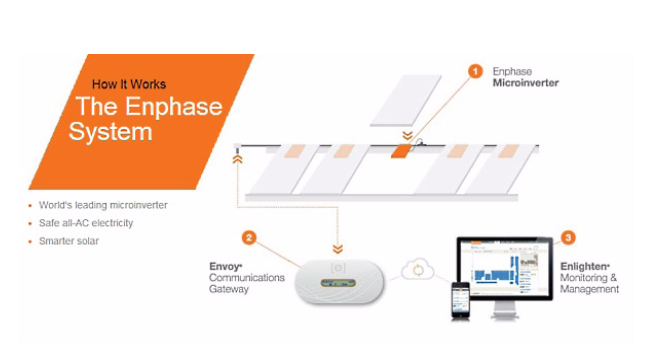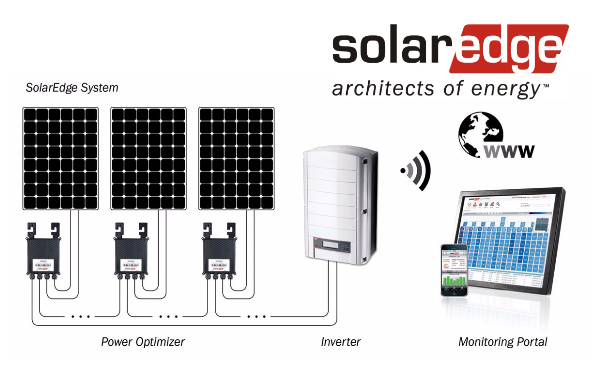 Solar Edge
The popular hybrid uses Optimizers and a String Inverter to manage DC voltages and currents to maximize energy production! You can even see the production of each individual solar panel.
Fronius
No Trees in your yard? No shade on your roof? The Fronius string inverter provides all the power you need without the added cost of mitigating shade. The simple & affordable option.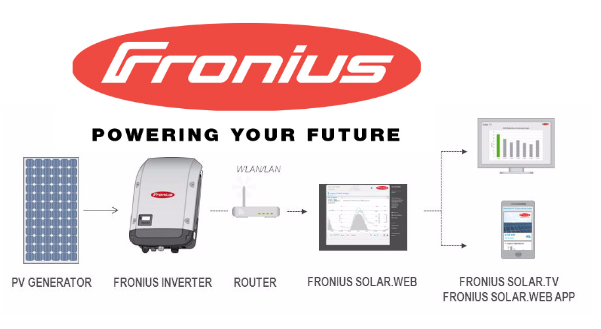 Monitoring and Interactive Display
MasterKey™ will send you daily automated project updates via email from the job site.
Gain peace of mind by watching your roof installation, without ever having to climb a ladder.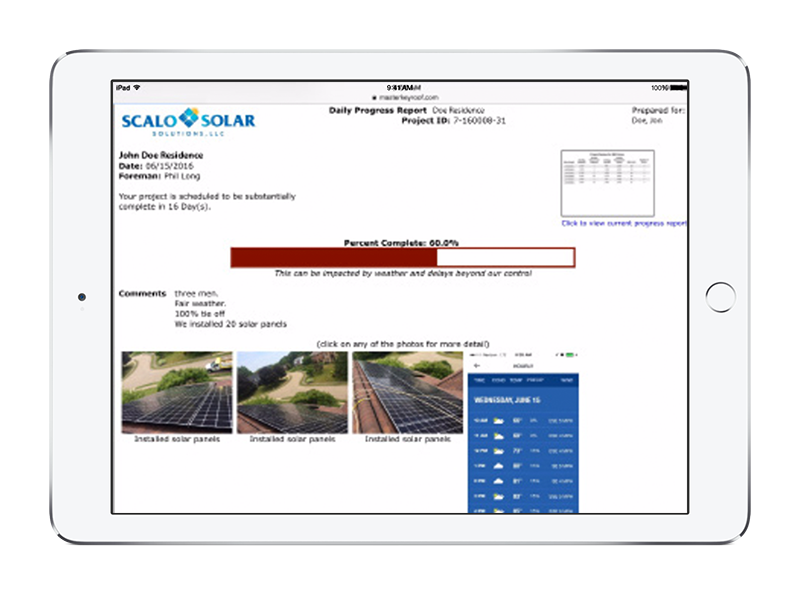 Battery Systems
Tax incentives have been expanded to stand-alone systems with battery storage thanks to the Inflation Reduction Act.
A battery system allows for your energy storage onsite to provide a reliable and uninterrupted power supply.
Now stand-alone storage qualifies for 30% ITC
We can add it on to your existing solar system
Can be used in both commercial and residential applications
What Our Customers are Saying
"For several years, we had been considering going to solar power for both the economic benefits as well as the green factor. We wanted to choose a company that was reliable and trustworthy in both solar and roofing so as not to have any future problems with this switch. We decided on Burns and Scalo after meeting with Phil Long and Laura Quinn on several occasions. Our system consists of nineteen panels with peak power of 5.795 kWp. The entire process from installation to activation went smoothly with daily progress photos sent to our email address. No other company that has done work for us has ever done this for us which we thought was a nice personal touch. Our monthly bill now for the most part is only the meter fees charged by Duquesne Light since we are generating more than we use. This has taken the bill from around $85-$95 monthly on the budget plan to $13-$15 for most months, even during summer with the ac running more often. We are extremely satisfied with the switch to solar and with Burns and Scalo as the installer. We would highly recommend this company, and Phil and Laura, to anyone wanting to go green as we did."
"In 2016, my wife and I decide to move to solar because we want to shrink our footprint. Additionally, we want to support a growing industry at a time when momentum is picking up for solar energy. By "buying in" we are supporting the continued research and development that is making solar more affordable and equitable. Our system is apporximately 6.8MWh which fully offsets our house and Nissan Leaf. After looking at a few options of providers, we ended up going with Scalo Solar because we were replacing our roof at the same time. The two teams worked seamlessly in project management. The OPMs allowed us to monitor daily work by both teams and keep a journal. At completion, we have been 100% satisfied with Scalo Solar and the energy being produced everyday. I would highly recommend the work of Phil Long and his team. Go SOLAR!!!!"
"I first installed some solar panels 10 years ago, (2 kW) because I wanted to reduce my use of fossil fuels to operate my house. Now, 10 years later, the technology has improved so much that for about the same price, and a somewhat smaller footprint on my roof, I have added nearly three times more capacity, for a total of just under 8 kW of solar power with both parts.

Scalo Solar was prompt in replying to my request for information, and provided excellent and detailed options that I could choose from. The plan was specific to my situation and included lots of information about the costs and the various types of panels and inverters I could choose from. Installation went smoothly and any issues that arose were dealt with promptly and professionally. I am very pleased with the process and with the end result. In the three months or so that the system has been in operation, it has exceeded my expectations. Even in the short days and low sun angle of late fall I am generating more electricity than I use on a daily basis. Next summer should be awesome!"