The Future of Energy is in Pittsburgh.
Making History Since 1943
Mill 19 is located at the site of one of Pittsburgh's very last operating steel mills, the LTV (J&L) Coke Works, which closed in 1998. As the centerpiece of the 178-acre Hazelwood Green redevelopment along the Monongahela River, Mill 19 will serve as the home to Carnegie Mellon University-affiliated Advanced Robotics for Manufacturing Institute and the Manufacturing Futures Initiative, Catalyst Connection and autonomous vehicle company Aptiv.
Rooted in
History
Built in 1943 by J&L Steel, the original mill was a bustling center for generating steel to support the war effort. At the time, there were 12,000 workers from the Southside and Hazelwood neighborhoods.
The J&L Steel mill was extremely important to the namesake of Pittsburgh, notably the prosperity that was brought to the City of Pittsburgh and its residents.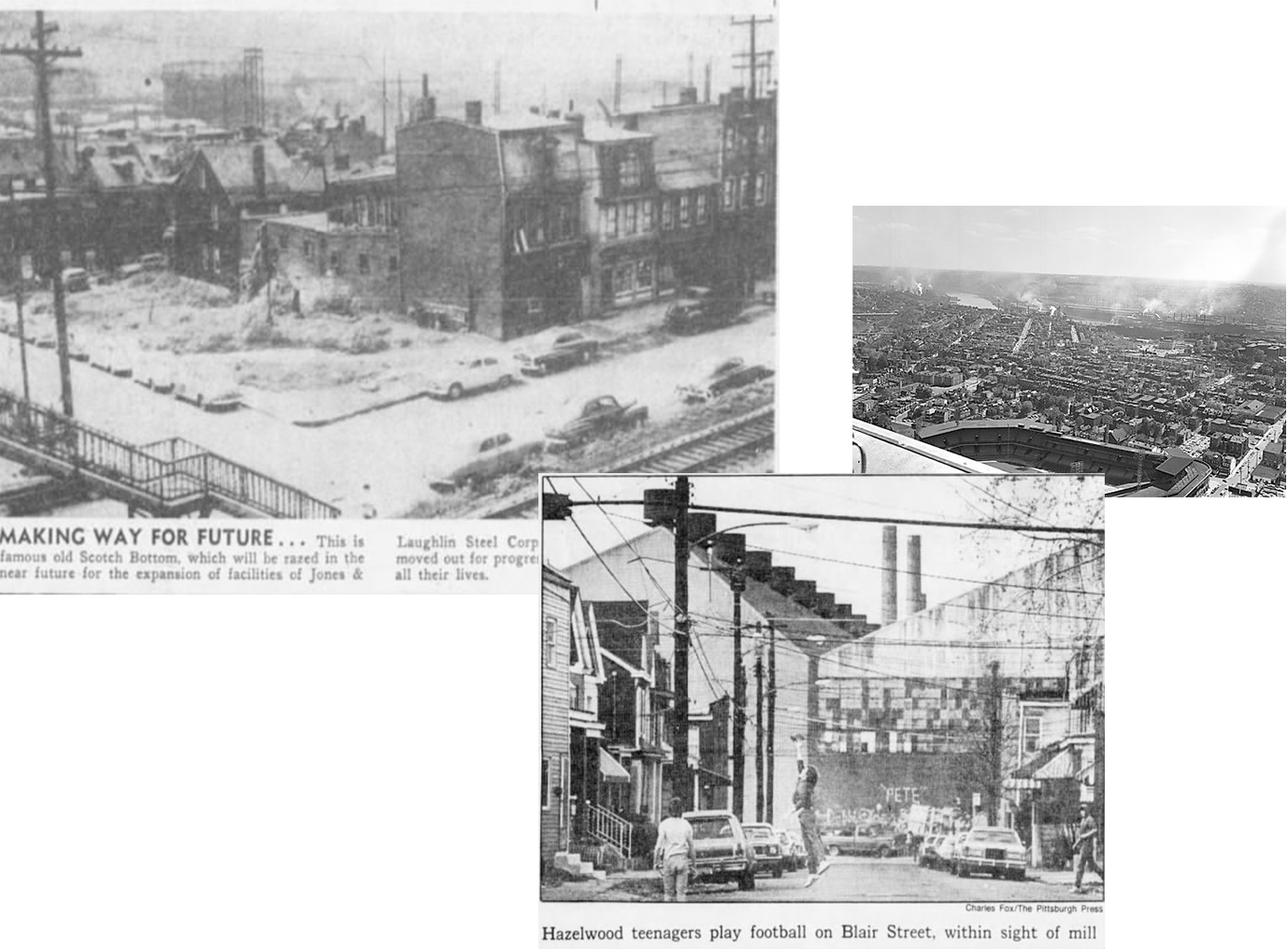 90,000
Tons of Steel Pittsburgh Produced Per Day
13,000
Hazelwood Community Residents
*At the peak of Mill 19's Production
The Decline
of the Steel
Industry
The decline of the steel industry began in the 1950's or 1960's due to cheaper foreign products taking presidence.
This had an effect on Pittsburgh with major layoffs and lost jobs, a decline in population, and ultimately the closure of the mill.
Pittsburgh as a city now had to reinvent itself.
What followed, was closing mills, massive unemployment, community degradation, and a loss of identity as a city and community. The Hazelwood neighborhood, boasting 13,000 residents at its peak in 1960, was reduced to a mere 6,000 by 1998.
The mill shut down production and closed in 1997.
New Horizons & Opportunties
In 2002, three Pittsburgh foundations; The Richard King Mellon Foundation, The Heinz
Endowments, & The Claude Worthington Benedum Foundation; joined together as the Almono
Limited Partnership, a non-profit organization with an aim to restore the Hazlewood Green site
and the surrounding communities, to the beacons of prosperity and growth, they were always
meant to be.
A New Vision Rises
In 2016, after years of planning, preparation, steadfast remediation efforts and a sale to RIDC; Mill 19 at Hazelwood Green (formerly the home to Pittsburgh's most productive steel mills) was reborn.  Mill 19 currently houses Advanced Robotics for Manufacturing (ARM), Carnegie Mellon University's Manufacturing Futures Institute (MFI) and Catalyst Connections.
Going Green for a More Sustainable Future
Constructed completely within the bones of the former J&L Steel Mill; Mill 19 at Hazelwood Green poetically represents the manufacturing heart and heritage of our city. A home to the innovators, the doers, and the cutting-edge industries and opportunities that will drive Pittsburgh into the future.
More Quick Facts
Building Length: 1400 ft
Building Height: 85 ft
Slope of Roof: 20°
Lifetime CO2 Emissions Equivalent: 62.5M pounds of coal
Annually Carbon Sequestered: 2,982 acres of U.S. forests in 1 year
Photovoltaic Technologies:
Bi-Facial Crystalline Modules
Services
Financial Analysis
PV Design & Engineering • Permitting & Utility Coordination
Foundations / Caissons • Steel Erection
Electrical Wiring
Maintenance & Monitoring